The Art Room is dedicated to offering a range of arts and crafts to all and we are excited to announce our new range of services that we hope all will enjoy. From Wedding signs to personalised bags and much more.
Please See Below Our Range of Services:
Alphabet Resin Lamp :
The Art Room now does Personalised Resin Lamp Letters – If you are interested and like what you see; please contact us to discuss customisation.
Looking forward to hearing from you all. 
Wedding Service:
Excited to share our new range of personalised wedding signs, hand painted and styled to suit your theme, monogrammed tote bags, beauty bags all unique.
Another Service that we are offering is Custom Line Portraits: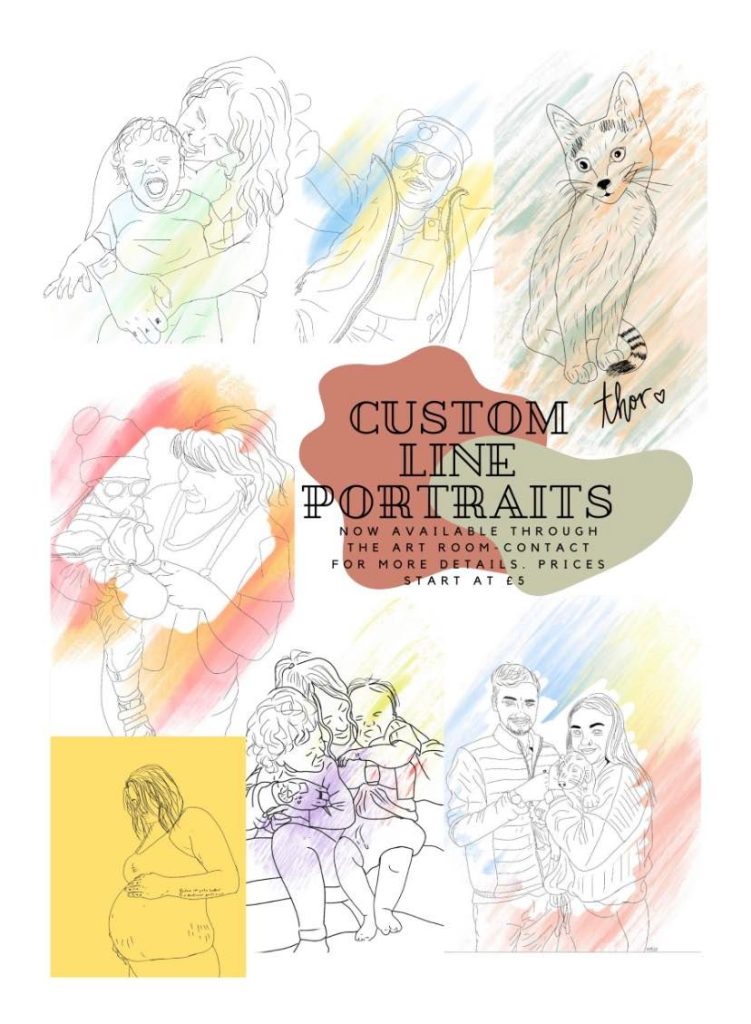 We will be adding any new services that we would like to offer in the future, so please keep an eye out for these too.
And do not forget to visit our Facebook and Workshop page if you are interested in any art classes.