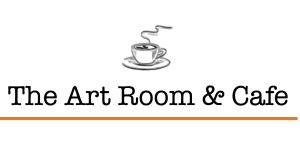 Hello everyone, hope you are well. Thank you for your interest in The Art Room Café. Please find below our menu; we even have special items that you will need to come on down to find out, so please come on down to the café; you won't be disappointed.
If you have any questions then please feel free to contact us through our Number 07834228054. You can ask about whatever you would like, such as what other drinks we serve the types of food we have (.ie. ant allergen information, gluten free).
Thank you everyone, for all your support for our café.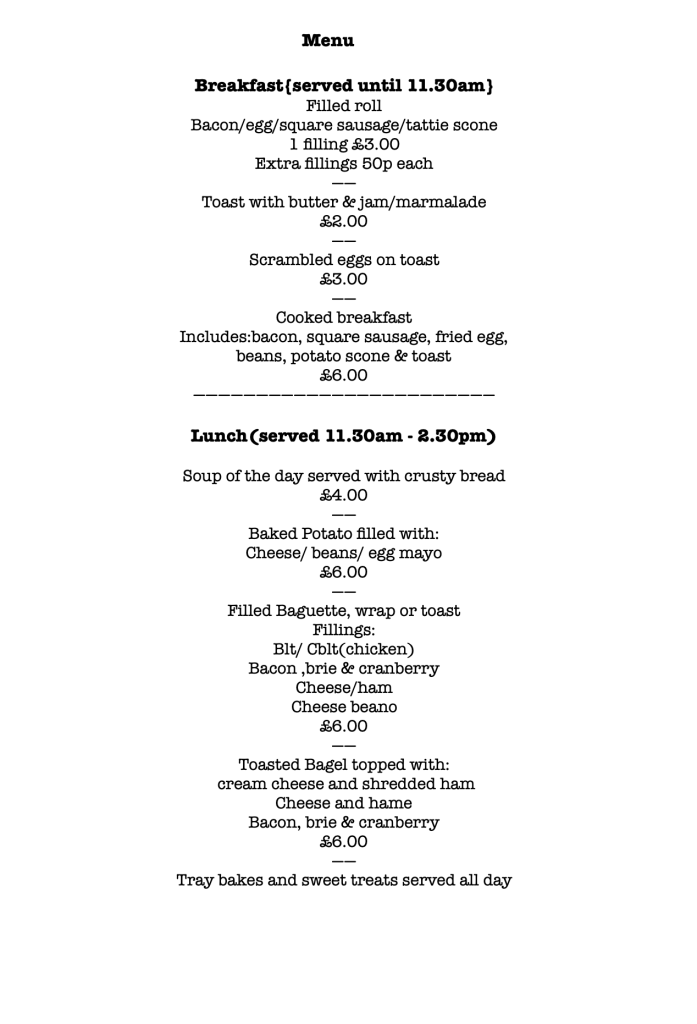 Mini Munchers:
Mini meal served with dilute juice/water
Choose from:
Little soup with bread.
Snack plate –  Choose 5:
Cheese chunks / savoury biscuits / crisps / grapes / cucumber sticks / mini sausages / carrot sticks / raisins.
Mni Sandwich: Cheese / ham / jam.
Beans / Spaghetti with toast fingers.
---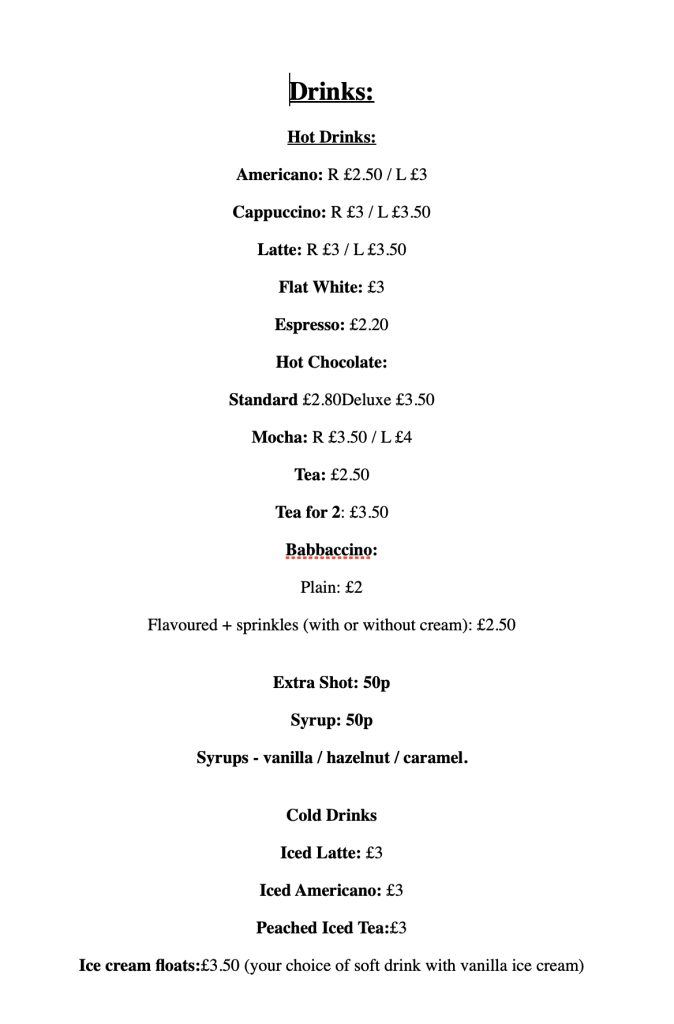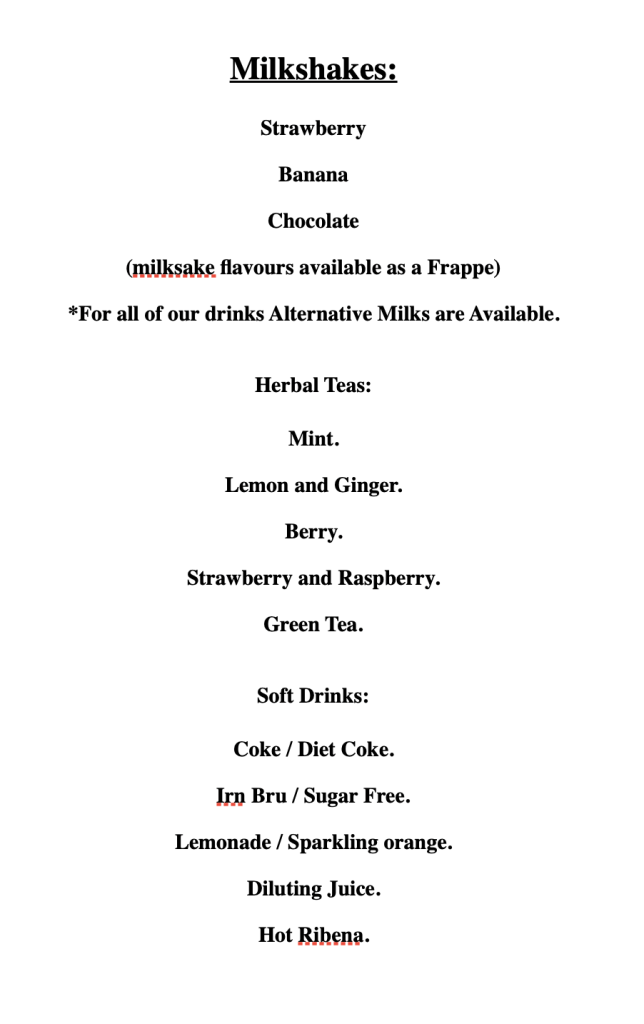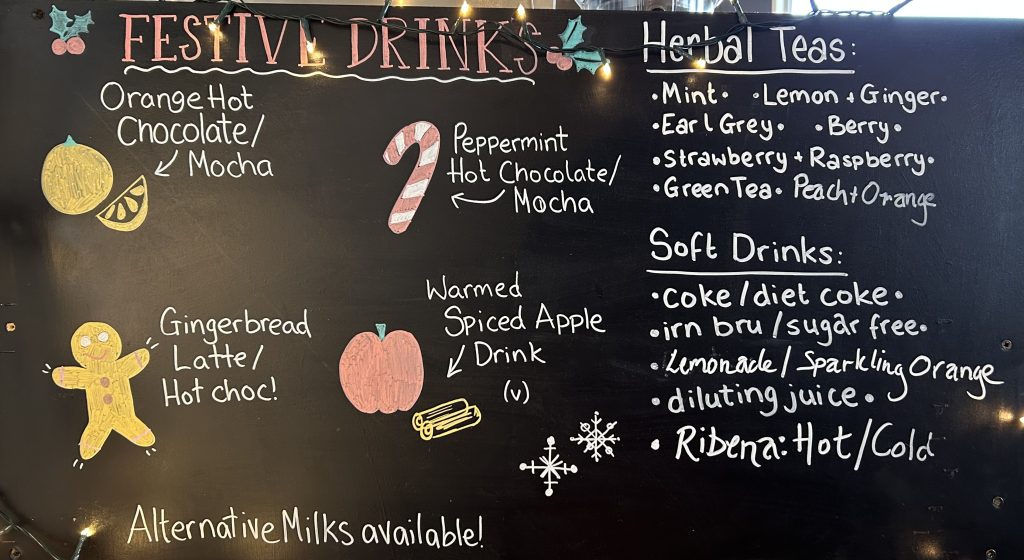 SOUP OF THE DAY: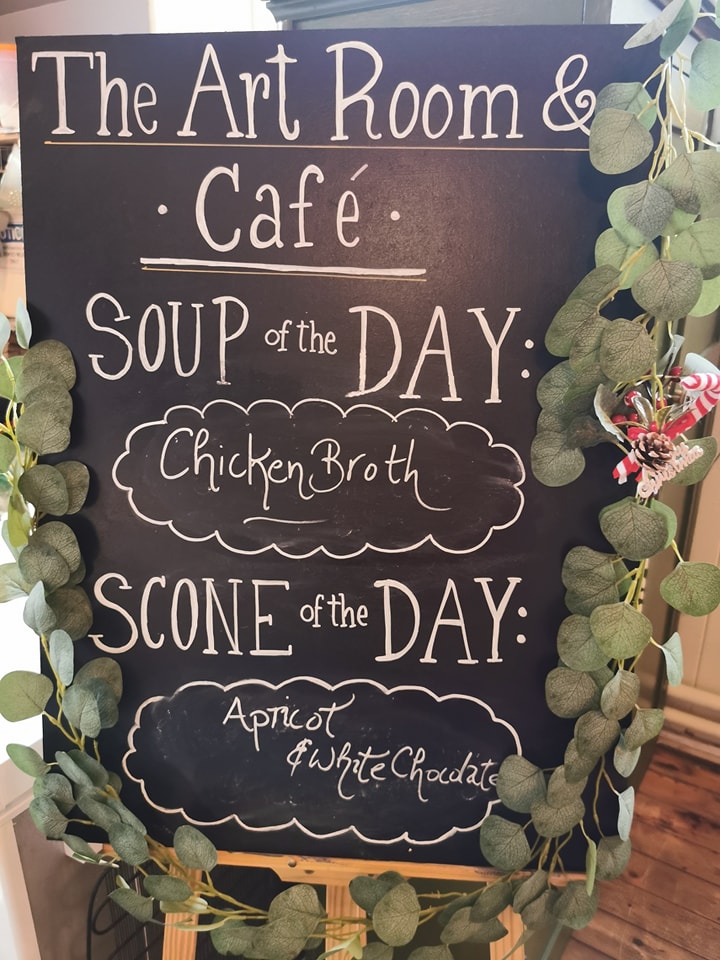 Pop on down to the café to check out our Lunch time specials.
For more details on all our activities feel free to contact us below.